Viết bởi: Luminary Team
The "cool" Local Brand outfit ideas, you must know
Are you a follower of Local Brand? You are always looking for ways to mix and match clothes to express your personality. In this article, Luminary will show the best Local Brand layouts for you to learn and refer to.
What are Local Brands?
Local Brands are products from domestic fashion brands. With the advantage of exclusive, diversified products with stable quality and price. Local Brand is dominating the Vietnamese fashion industry market.
Local Brands are also brands that produce many different items in the fashion segment, such as clothes, shoes, bags, fashion accessories,...
And until recent years, the Local Brand in Vietnam has made a lot of innovative steps to mark a spectacular comeback in the country's fashion industry. This shows that it is not a fad but a durable fashion trend, trusted by many people.
Local Brand is making young people "fidgety"
How to mix and match Local Brand for women
Coordinate "no pants" style
This is a local brand coordination option for dynamic and youthful females. All you need is a wide-form and long t-shirt with shorts or skirt. If you are afraid of the cold, you can mix it with a warm hoodie or bomber outside.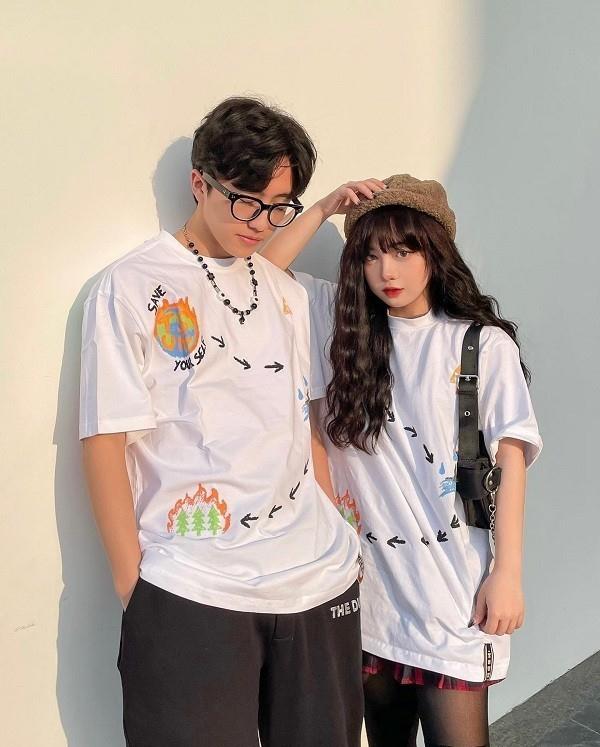 This Local Brand layout is quite a hack for girls who have a modest height. To make the outfit more eye-catching, you can combine a pair of Sneakers and a crossbody bag or tote bag.
T-shirt with skirt
Tada! A seemingly unrelated but very cute set of clothes for the Luminary girls. A wide-form Local Brand T-shirt combined with a light, flowing skirt creates a set of clothes that is both personalized and gentle. You should choose the type of skirt spread, long to bring confidence and comfort to the wearer.
Suggestions for you to use Sneakers or accessories such as necklaces, bracelets, headbands, ... Guaranteed you will become a "lady" but very stylish.
Crop top with wide pants
One of the best Local Brand outfits for women that Luminary wants to share with you is to mix crop top with wide-leg pants. You need a crop top and a pair of wide-leg pants that can be jeans or canvas pants. With a short crop top that reveals a sexy waist and a pair of loose pants, they will help you shape the Street Style to look very attractive.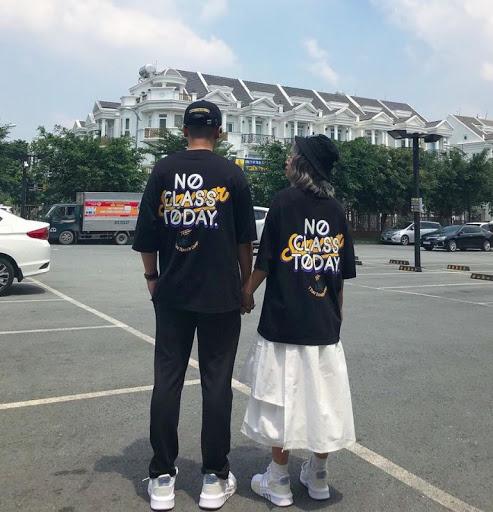 You can add a blazer outside, combined with simple accessories like a handbag with a bun hairstyle.
T-shirt with a wide-pants
T-shirts with a wide-pants are one of the Local Brand combinations that women often choose. This is also a very beneficial concealer item for girls with a slightly chubby or too thin appearance. This style is suitable for girls who like comfort and movement.
This type of outfit mix is ​​already very beautiful, but if you want to be more polite, you can wear a jacket over it.
All in Black
All in Black is a Local Brand layout for girls who are followers of black. The color of an outfit will speak to the personality hidden deep within you. It is often said that black is the color of mature, and a bit "dumb". But black represents a person who always lives with a purpose, showing his or her authority.
In this set of clothes, you need to have more accessories such as a beanie, bag, or big-framed glasses. You will look cool in the eyes of others.
Above are the shares of Luminary to bring to the ladies good Local Brand outfits. Let the Street Style shape you with new, dynamic, and equally youthful looks.